Evening primrose oil is extracted from the evening primrose plant, a wildflower found in North America, Europe and parts of Asia.

Evening primrose oil contains 9-10% GLA, a fatty acid that is known to be helpful in preventing heart disease, PMS, multiple sclerosis, hardening of the arteries, and high blood pressure.

Women especially find primrose oil supplements useful to help prevent menopausal symptoms such as hot flashes.

Our 500 mg Evening Primrose Oil is of the finest quality and is Hexane free. It is 100% pure cold pressed Evening Primrose Oil, derived from the seeds of the Evening Primrose plant.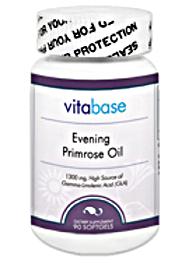 Free US Shipping!

90 capsules $11.90
Buy it