The study below dramatically illustrates the benefits of nanosome encapsulation and also provides strong support for nutritional factors in hair loss.

The following is a test of Nanosome AQ® (a primary compound in Spectral RS) in an aqueous suspension applied for only a 30 day period without the addition of Aminexil® or other ingredients.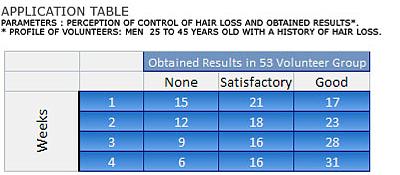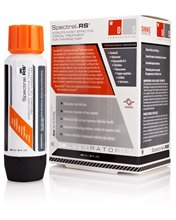 Free US Shipping!
60 ml (approx 1 month)
1 for $38.00 Buy it
Nanosome AQ ® Description
Association of concentrated liposomed natural extracts of Ivy (Glechoma hederacea), Hops (Humulus Lupulus), and Capsicum, with nanosomes of Retinol, Vitamin B1 (thiamine), Vitamin B2 (riboflavin), Vitamin B3 (niacin), Vitamin B5 (pantothenic acid), Vitamin B6 (pyridoxine), Vitamin B9 (folic acid), Vitamin B12 (cyanocobamin), Biotin, Copper, Selenium, and Zinc.
Indication: Vasodilator and intensive follicle nutrition complex..